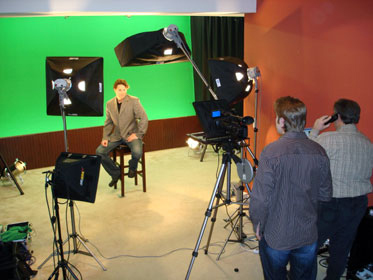 Fresh Well Media is the preferred location to find professional media production and the place to find answers to questions on starting or finishing projects.

We will produce and create media content that is right for your organization's vision or your individual ministry. By utilizing experience, the latest technologies and competitive rates to suit your budget, we aim to produce an end-product that exceeds your expectations. Most importantly, we create content that people want to see again and again.

The Fresh Well Media team has many resources and network connections and always seeks to find the best way to create and distribute our client's media.

We provide the highest quality of support across many areas of service:

• Christian TV Shows
• Music Videos
• Concerts / Events
• Documentaries
• Non-profit Fundraising
• Music Production & Publishing
• Media Consulting
• Networking
• Promotional Service
• Electronic Press Kits (EPK'S)
• Organizational Branding
• Live Event Internet Streaming

If you are interested in learning how a relationship with Fresh Well Media can help your company or ministry, please contact us!